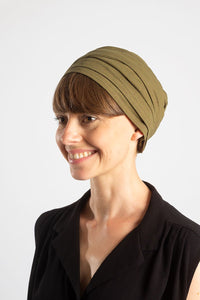 Till vardags eller till fest - med en Margret blir du tjusig vid alla tillfällen. Du knyter din turban på nolltid och kan enkelt forma den på många olika sätt. Den är gjord av bomull. 


Producerad i Estland
Tvätt: 30°
Casual or party - Margret makes you look great at all occasions. Margret is extremely easy to shape and you'll be ready to go in 60 seconds. It is made of cotton.